Drupal Multi-Site Development
Are you responsible for overseeing multiple websites for multiple departments, organizations, campuses? Are those sites built using different platforms, operating on varying versions, and have a plethora of URLs? Does your phone ring constantly from those attempting to manage these sites only to get stuck and you must get up to speed as to how their site is built, which is different than other sites? Maybe it's time to consider a multi-site deployment utilizing Drupal's powerful open source, common code system.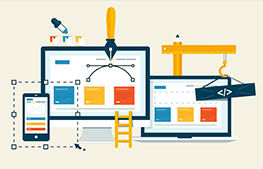 Common Multi-Site Themes
Large organizations, such as government, university and medical campuses have unique challenges related to website design and management. All to often, these large organizations allow the development of costly and non-cohesive sites representing different departments, which unfortunately deteriorate the brand and the user experience. Imagine a new user visits the admissions site of a large university they are considering attending and then views the College of Science site as well as Athletics to help with their decision. Suppose all of these sites look and function differently. Not only have you frustrated the user, but also you may very well have lost a possible new student. The beauty of working with DrupalPartners is that our team of experts thinks two steps ahead, building universal templates and common themes that provide some minor customization without sacrificing the overall brand and user experience.
---
Rapid Multi-Site Deployment
Once a universal theme is created to protect the brand, DrupalPartners quickly and easily deploys the branded template to your organization's multiple departments, chapters, facilities, campuses, etc. Now, instead of thousands of dollars and weeks, even months, waiting for a site to be built, it takes literally minutes for an employee to get a micro-site up and running for their department. Only a few tweaks are needed to give the site a bit of customization, within the pre-established parameters assigned to the template of course. Then administrators simply drop in the content and any files and the micro-site is ready to go live. It's that simple – but only if the multi-site platform is set up properly by experienced Drupal developers, like those at DrupalPartners.
---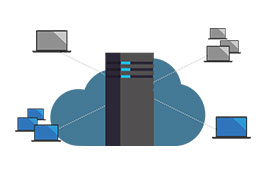 Worry Free Multi-Site Management
Never let a departmental micro-site fall behind in version controls and upgrades again. Through the use of common code functionality, it's now easier than ever to manage multiple websites and intranets for your growing organization. If, for instance, a bug is found on a departmental site, it can now easily be fixed at the core and pushed to all sites within the multi-site system. The same holds true for upgrades and feature improvements. If, for instance, one departmental site has a need to add a new feature to improve the user experience, all other sites can now take advantage of that improvement, thereby improving the user experience for all micro-sites within the main system.