About the client
The National Institute for Teaching Ethics and Professionalism (NIFTEP) is based on the Georgia State University and administers The International Forum on Teaching Legal Ethics and Professionalism website.
This website is designed as an online forum to create a resource repository as well as a clearing house for an international community of ethical teachers, scholars and practitioners.The website provides organizational tools to help change the culture of legal education and to increase the emphasis on ethics and professionalism at the school level.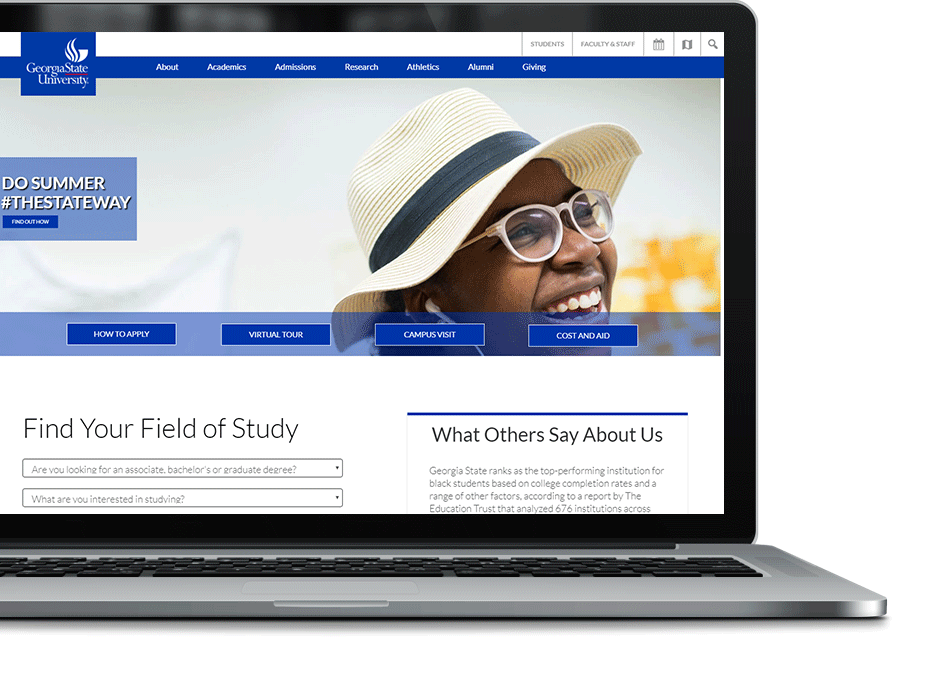 What we did?
An extensive clean up on a list of bugs and issues
A refined search functionality for an enhanced forum.
Trained site admins on the efficient use of the enhanced features.
About the project
The client required Drupal experts to work within their department's budget to fix the existing issues that their multiple sites possessed.Few of the biggest issues were the pending updates and the spam sign ups that flooded their forum along with the inefficient search feature that was not good enough to pull out the right data.
We worked on the forum sign up form to create a more structured database with the username suggestion that's easy to identify and monitor.
---
Improve Page
Speed
Secured
Website
---
Client's challenge
The client needed Drupal experts who could work within their department's budget and maintain and add features to multiple sites that they managed. The forum website had pending Drupal updates, and other issues such as ..
Download Case Study
Download our e-commerce case study to know more
100% Reduced Spam Signups
3X Impoved Search Result Visibility
14 Site Bugs Fixed in First Two Months
How the features impacted the client's business
We fixed the spam sign-ups by adding Google Recaptcha to the sign-up module.Additionally, we included validation fields to identify data entered by the bots. This completely put an end to spam sign ups. In the back-end, we redesigned it to display user details in a sortable table format to access data faster. Additionally, the data were also made viewable on the table.
The search results were improved to make the search feature access data much over the forum post itself to let user access as much information as possible. We also provided complete training to the site admins to let them make maximum use of their new functionalities. All pending Drupal and security updates were done without site downtime.