Drupal Intranets
As your business grows so too does your employee base. With multiple departments and employees located at several on-site and off-site locations, communication and collaboration can get lost. A well-structured company intranet will ensure better, more secure management of proprietary internal communications and information.
You may already have a Drupal website for your prospects and customers, but did you realize Drupal is the leading content management system for Intranets as well at significantly lower development costs than expensive proprietary platforms?
DrupalPartners is dedicated to developing progressive enterprise content management solutions within robust and secure intranets

Drupal 6 To 8 Fact Sheet
What You Need To Know About Migrating From Drupal 6 To 8
There's a lot to discover and utilize in Drupal 8. It's going to change the CMS landscape. Discover what you need to know and actionable next steps.
---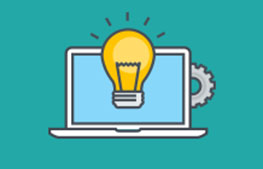 We Build Better Intranets
DrupalPartners is dedicated to developing progressive enterprise content management solutions within robust and secure intranets. We also ensure the intranet we build for you today is scalable to easily grow with your business. Our Drupal developers can build a completely customized solution or leverage Drupal Commons and Open Atrium for even quicker deployment. Work with DrupalPartners to:
Establish a more productive work environment and contribute immediate value towards your bottom line.
Increase employee collaboration through the use of forums, streams, and commenting, and even include content categorization with the use of tags.
Create better field management and increased sales via real-time, mobile app solutions.
Return high user acceptance rates through effective UI/UX design functionalities.
Ensure secure data and file sharing between the field and corporate. Even add microsites to your intranet to ease of file sharing within departments.
Create a streamlined and collaborativecommunication environment between employees.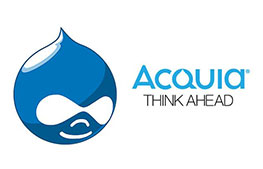 We Use Acquia's Drupal Commons
Drupal Commons is an open source platform that harnesses the power of our increasingly online social world into a flexible and completely customizable enterprise solution for company intranets. After all, most of your employees are already engaging in social media on a personal level. They understand it and are active participants. Why not leverage that experience into your business to create a more collaborative and communicative "social business" environment? Our Drupal Commons development and design experts ensures that:
Collaboration occurs anytime, anywhere with a mobile file sharing experience that mirrors sitting at your desk.
IGroups can be established, inviting only those on a need-to-know basis. Perfect for sharing content and information for high-level security projects.
Date and time tracking of posted comments and content for ease of knowing when information is disseminated to your team.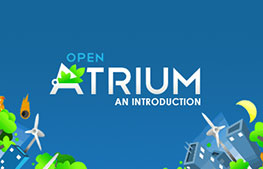 Open Atrium for Drupal
The power of Open Atrium, a license-free open source platform, is it's built-in ability to easily integrate third party software for a seamless, yet highly scalable and customizable company intranet. From better communication to improved social collaboration, Open Atrium is a dynamic and flexiblesolution for growing businesses. The DrupalPartners team of Open Atrium developers is helping our clients build better intranets:
We build highly engaging, employee-only web portals that encourage interaction among even the most low-tech employees in your company.
We leverage the work-tracking feature of Open Atrium to develop robust project management solutions that include goal setting and milestones.
We include a full array of powerful asset management and communication tools to ensure your employees are privy to important company information as soon as it's disseminated, even mobile employees.
We customize the learning management system feature of Open Atrium to create training courses that make it easy to enroll users, track progress and distribute materials.
---
To discuss opportunities in any of these areas, please get in touch with one of our partners.
---