About the client
The Professional Training Institute, Inc. provides safety and medical related training to businesses and individuals since 2001. Their operation is divided into two-the first division, where instructors visit the business location to provide the required trainings and the second division, where clients can opt in for their professional online courses.
They provide first aid and CPR courses for a fraction of a cost and do not charge extra for retaking the course exams. Additionally, their courses are only 60 minutes long and has had proven results. Moreover, their training is based on the accepted guidelines established by ILCOR, the International Liaison Committee on Resuscitation.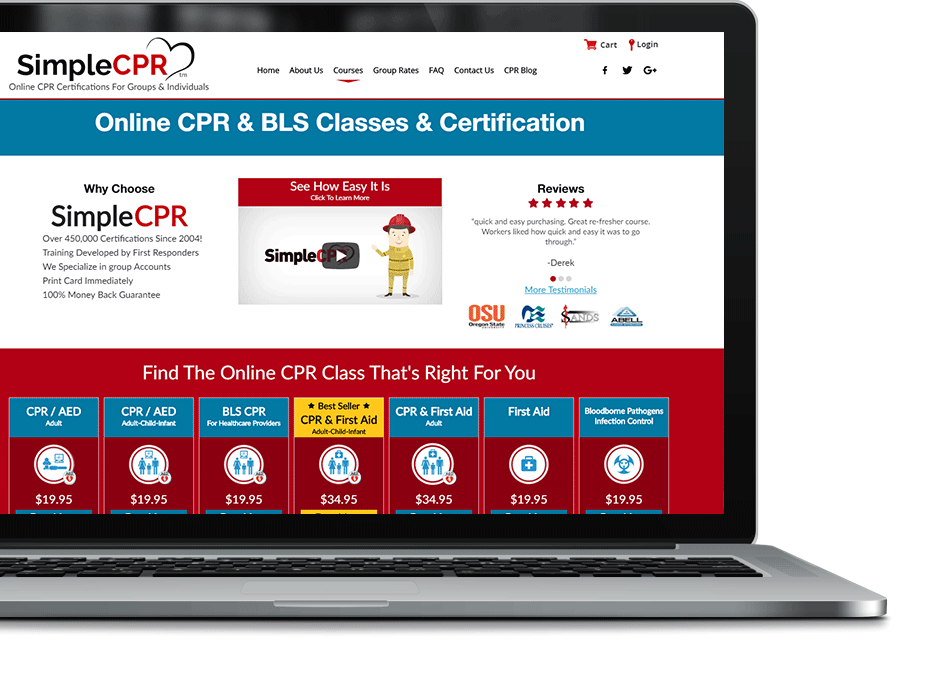 What we did?
We enhanced the site design for usability and SEO.
Drupal admin back-end development to accommodate custom needs.
Database migration and integration for better site performance.
About the project
Their business model depends upon a lot of online marketing.Their website needed to be not only user-friendly, but also SEO friendly to get the online presence they needed to improve their brand and sales. Marketing was one of their biggest concerns as their website was not robust enough to rank or convert. But after the revamp with DrupalPartners, they have witnessed a considerable rise in their sales growth.
---
Increase in
Sales
Improved Site
Performance
---
How we fixed their concerns
We started out with a complete site audit of the client website.We identified various issues that hindered the website's SEO along with areas to improve performance. To improve their search ranking, we redesigned the UI to create a simpler navigational structure. To improve the site's performance, our developers created a few custom functional developments to ease the back-end process. We migrated the website to a more stable Drupal version and provided routine maintenance to ensure the performance score of the website remained high.